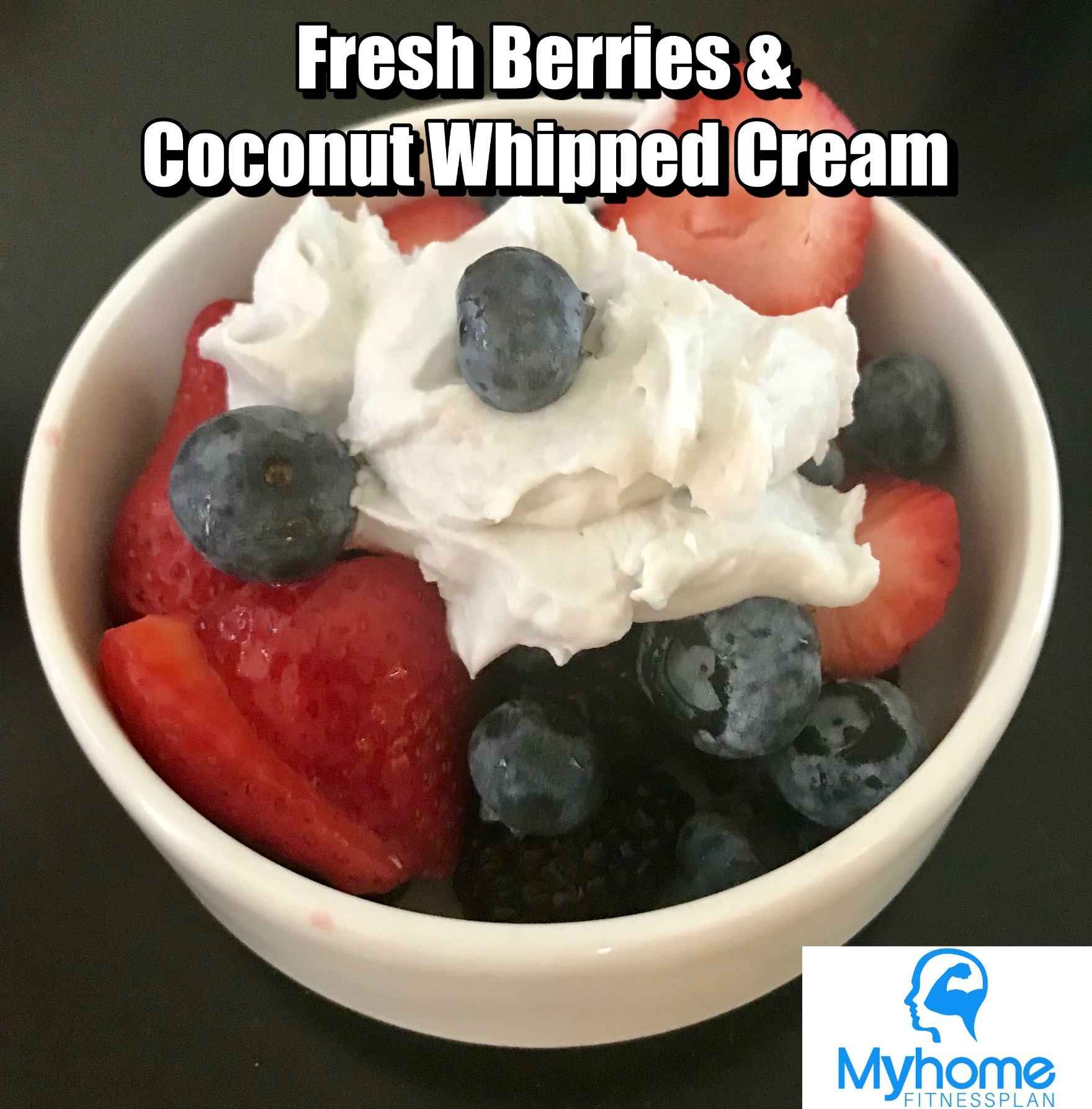 Ingredients:
Options: If you don't have any coconut whipped cream handy (and I have no idea why you'd ever let that happen...I have some ready EVERY day, because...well, because it's coconut whipped cream!), but if you happen to be out, add these to plain, unsweetened yogurt or simply eat them out of your hand :) Fresh berries are a burst of summer in your mouth!
Quick Tip:
Wash the berries gently in a strainer then pat dry. Even if organic, it's a good practice to rinse produce from any possible residue. If the berries are from your own garden (good on YOU!), leave a bit of dirt. I'm not joking. It can help your gut health.

Eating carbs paired with fat or protein can help minimize blood sugar spikes, plus it helps you feel satiated and you naturally eat less. I love unsweetened coconut yogurt and will toss berries into that. 
Where's the sugar? Naturally occurring sugars in the berries are all you need. The additional health benefits from all the antioxidants, flavonoids and immune boosting  nutrients will keep your body humming with health!
Macronutrients: 
1/4 cup of berries will vary from 13 calories in strawberries to 16 calories in raspberries to 21 calories in blueberries, and pretty much all good for you carbs. With that dollop of coconut whipped cram, you're adding about 50 calories mostly from fat.
That picture above shows about 3/4 cup of berries which breaks down to 100ish calories total:     <1  gram protein        13-15 grams carbs      5 -6 grams of fat